tempest capelli 400
This small boat gathers the necessary characteristics so that it can be driven by person without nautical permission so that it can enjoy a day at sea.
Four people.
4 meters.
15 hp.
without a license. All day
260
   Half a day
200
tempest capelli 500
This boat is ideal to spend the day with family, friends, couple to go diving, take lunch or go for a walk.
 6 people.
 5 meters.
70 hp.
 licensed.
All day 370 o'   Half a day 250
tempest capelli 570
Half a meter larger than the Capelli tempest 500, it is also wider and has a more spacious and comfortable solarium where you can relax. 
 7 people.
 5.7 meters.
70 hp.
 licensed.
All day 390 s . . . . . . . . . . . . .   Half a day 280
tempest capelli 650
Equipped with a 150 horsepower engine, it allows you to perform all kinds of water sports such as skiing or wakeboarding, as well as getting around with agility.
 8 people.
 6.5 meters.
150 hp.
 licensed.
All day 365 ?   Half-day 490o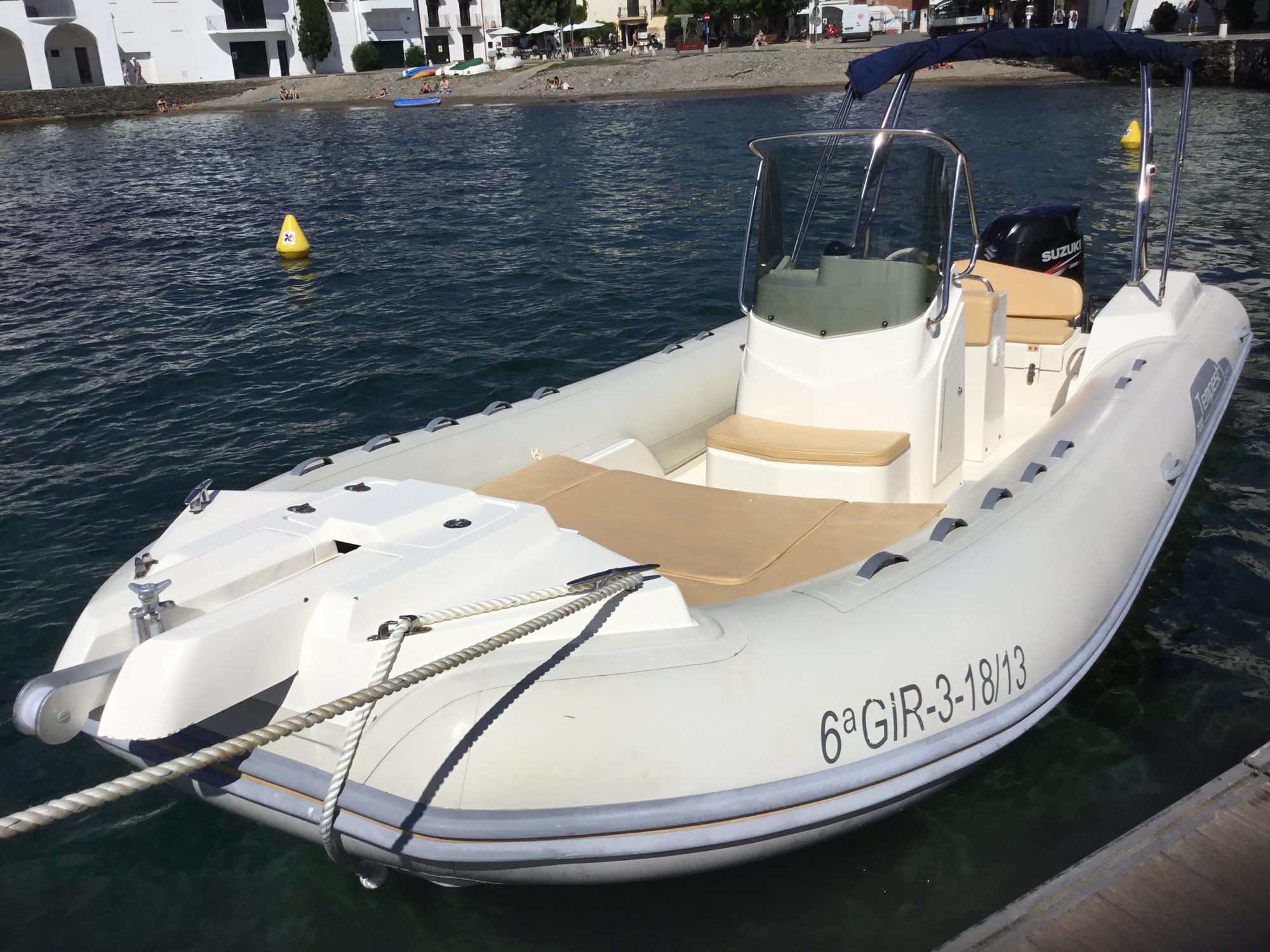 tempest capelli 700
For our most demanding customers who are looking for greater comfort and navigability, as well as due to its wide capacity to carry passengers.
 12 people.
 7.2 meters.
175 hp.
 licensed.
All day 485 ?   Half a day 620