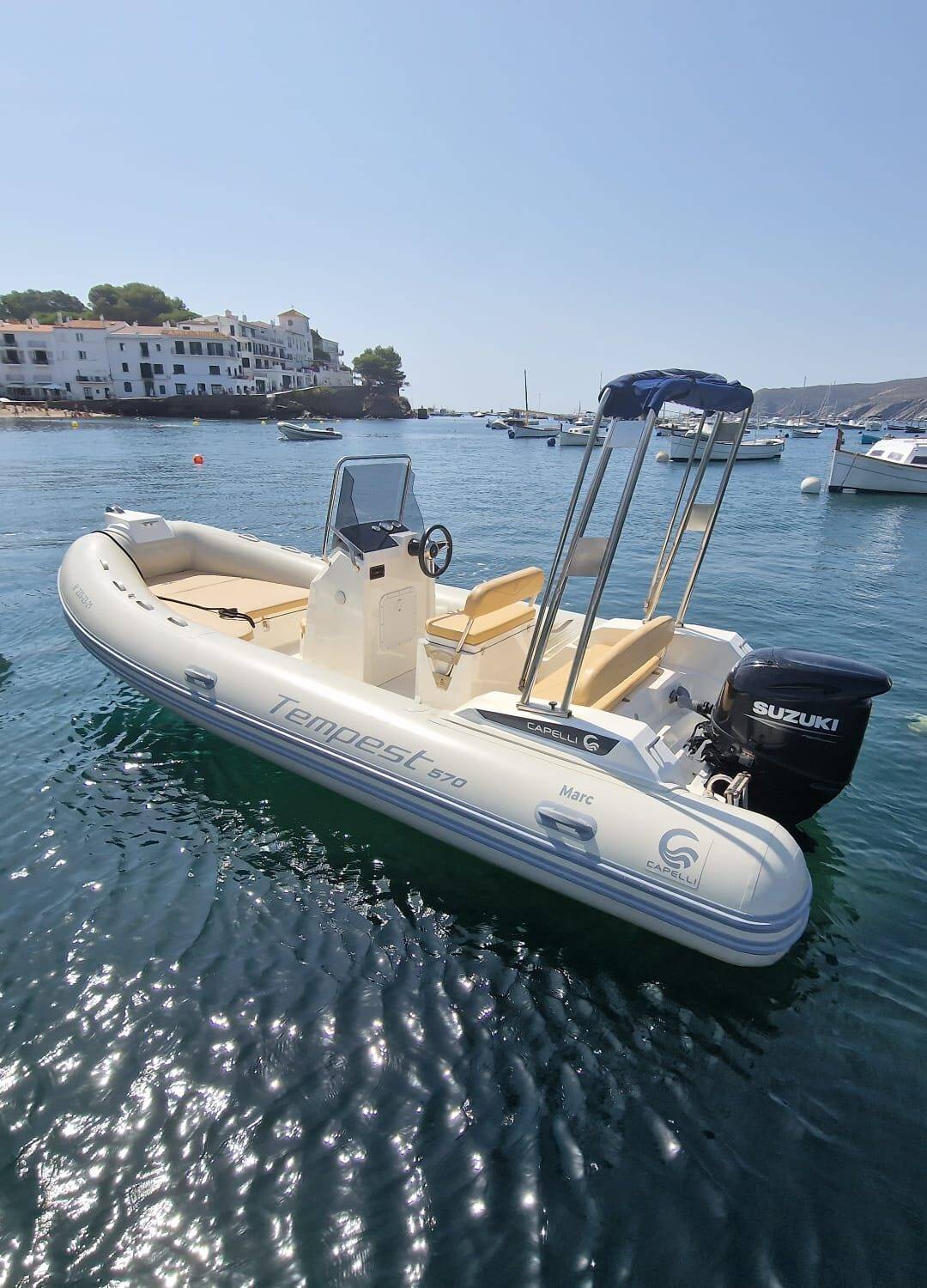 License: With license
Sloon: 5.7 Meters
Engine: 115 hp
Places: 7 pax
With a neck of 5.6 meters, approximately half a meter larger than the capelli tempest 400, it is also wider and has a more spacious and comfortable solarium where you can relax. Also equipped with an anchor to be able to anchor in any cove as also equipped with an awning which you only have to open and thus be able to protect yourself from the sun rays, very easy to use. Equipped with the right safety elements, it also has a small staircase through which it is easier and more comfortable to enter and exit the water. Also equipped with a 150-horsepower engine, it allows you to navigate at a speed sufficient to be able to do water skiing or similar, as well as travel at a speed sufficient to be able to make the most of the rental hours.
Half day
10:00 to 14:00

14:00 to 18:00
If the first boat is not available for the desired day or time, please choose another from the menu.